How much does a new boiler cost?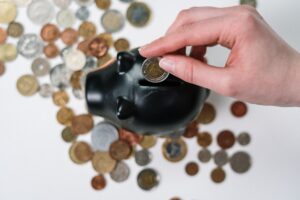 When budgeting for a new boiler, there are many variables to consider. In this article, we will explain a little bit about what might be involved with installing a new boiler and what the cost of a new boiler is likely to be. The cost of a new boiler installation can range anywhere from about £1500-£5000, depending on the extent of the work required. 
If you want a quick online quote click here ONLINE BOILER QUOTE 
Type of boiler
It is important to consider what type of boiler or type of heating system you have when budgeting for a new boiler, as this can have a big impact on your new boiler cost. There are three main types of boiler available on the market today.
Combination boilers
Regular or open vented boilers
System boilers
Combination boilers
Combination boilers are the most popular choice of boiler available on the UK market. A combination boiler works by heating the cold water as it passes through its heat exchanger, removing the need for any hot water storage tanks. The boiler fires up as soon as you open up a tap, delivering virtually instant hot water. It also directly heats the water in your central heating system, giving it the name combination or combi. A straight swap of a combi boiler usually ranges from about £1500-£2500 depending on the brand. If you don't have a combi boiler you can have one installed, but this is likely to cost a little bit more. Converting to a combi boiler system can range anywhere from £2600 to £5000.
Regular boilers
Regular boilers or as they are sometimes known open vented or heat only boilers are most commonly fed by a header tank in the loft. The system components such as the pump and the zone valves are found externally, often in the airing cupboard. Regular boilers directly heat the water in your central heating system to provide heat to your hot water cylinder and heat to your radiators. Regular boilers and open vented systems are generally considered a little bit dated by modern-day standards, however, there are still plenty of regular boilers available on the market. The cost of a new regular boiler is likely to be in the region of £1500 to £2500.
System boilers
System boilers directly heat the water in your central heating to provide hot water for your hot water storage system and your radiators. A system boiler contains internally some of the system components found externally on regular boiler systems, such as the system pump and the expansion vessel. With a system boiler, there is no need for a header tank, as the system is pressurised via a filling loop, they are often fitted with unvented or pressurised hot water cylinders, eliminating the need for a cold water storage tank to feed a hot water cylinder. A straight swap usually ranges from £1600 to £2600 where a conversion is likely to cost you a bit more, usually between £2000-£3000 or even £4000-£5000 if you are planning on installing a new hot water tank as well.
Other considerations
There are a few other considerations to bear in mind when budgeting for a new boiler. Is the current gas supply large enough? Is your water supply pressure high enough? What size boiler is best for me and the requirements of my home? All of these questions can be answered by an expert.
If you need help choosing a new boiler or require a quote from a local, trusted and reviewed boiler installation company contact us today, and we will be happy to assist you.
You can also check out our online quote tool below to see how much a new boiler may cost you.
To check out what our customers have to say about us, head over to our Checkatrade page